Listen to our Latest Episode:
I'm on Goodpods! Follow me on the Goodpods app @mack_podcasts, I have some great podcast recommendations about learning new things, and you can stay up to date on this show! 
Download Goodpods: https://www.goodpods.com/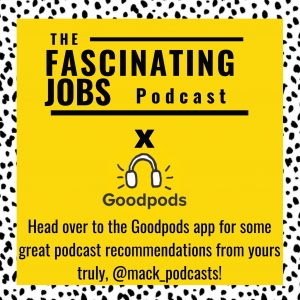 Complete Episode Library
click here to see a full gallery of all of the episodes; start from the beginning, or revisit your favorite!
Fascinating Podcast
Davidmwein
TFJP is a really insightful show that actually can directly make your life better (how often does that happen?) as someone involved in a lot of career work this podcast spoke directly to me!
A great podcast that interviews interesting people. Really well done. Listened and subscribed immediately. The ODDentity Podcast